The Renaissance Coalition Member Card
The Renaissance Coalition Member Card allows homeowners and partners to received valuable discounts. The card is a benefit for living in a Coalition Community. Renaissance is the only Community Coalition in Arizona and the only group focused on helping homeowners maintain their property.
Cards are being mailed in March 2008. You may also stop by Renaissance offices and we would be happy to provide a card to members.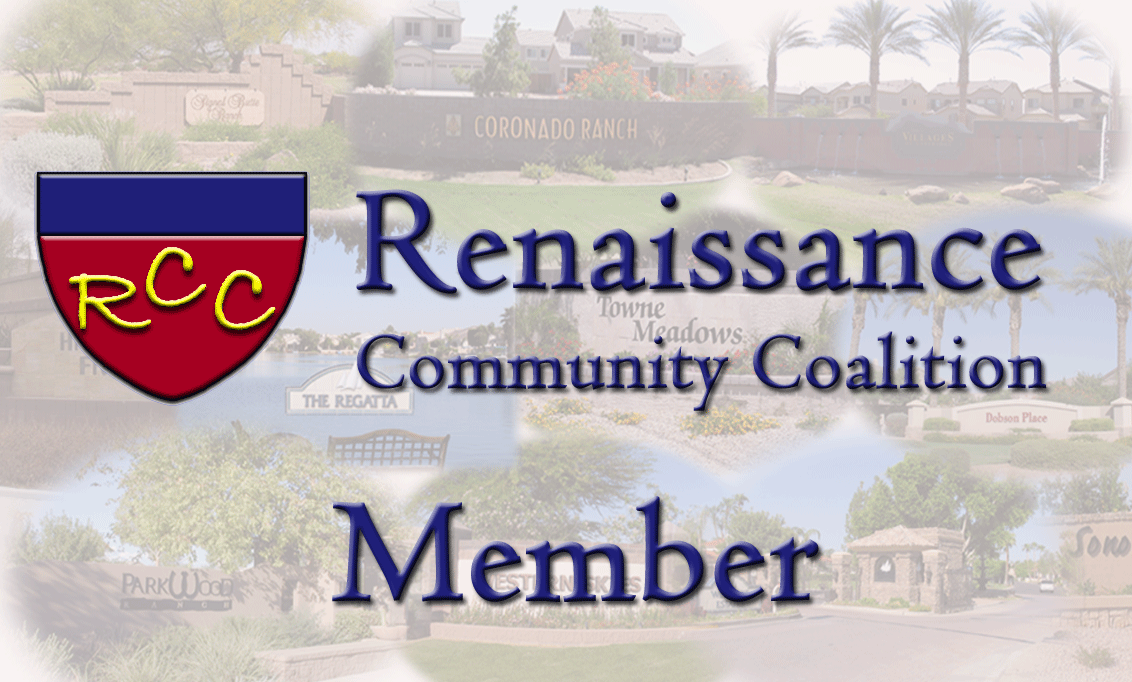 To see the discounts available to members, just click on the "discount" tab or click here.
Member Communities
Below you will see the current members of the Renaissance Coalition.